Handy Password 4.9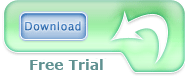 Handy Password 4.9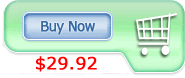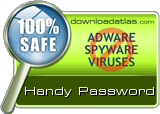 Mozilla Toolbar
Handy password manager works as a Mozilla Toolbar. It saves your passwords and when entering website next time it fills them automatically.
Certainly, the saving passwords feature is integrated to every browser, but there are several solid reasons to use Handy Password better:
Security. Password manager stores all data in the encrypted database, and the password to it is known by you only. When auto filling information you don't have to print your passwords - so they cannot be stolen by keylogger;
Convenience. You can use the program by setting Mozilla toolbar in your browser, or open bookmarks in the program itself;
Multifunctionality. Besides filling the passwords, Handy Password can generate strong passwords, save links to your favourite websites, auto fill registration web forms in one click.
Password manager works for OS Windows 2000/XP/2003/Vista and with Internet Explorer v. 6.0 or later and Mozilla Firefox v. 1.5 or later web browsers.
Download password manager - mozilla password toolbar.