Handy Password 4.5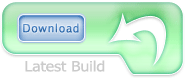 Username and Password Combination
Username and password combination is the most common way to protect access to data in multi-user computer systems that helps to ensure that unauthorized users can not access a system. This combination is "key" that used in authentication process to starting a session under an operating system, with a certain computer, an FTP server, network, or online services for protected data can be accessed.
One of the most common cases where login and password combination is used are multitudinous web services, such as webmail, online shopping, online banking, etc.
Handy Password keeper helps you secure save your logins and passwords in order to fill out forms and automatically login to your favorite sites.
Handy Password
bookmark manager
allows one login to site by one click in your browser even without entering the website, what increases web navigating convenience and speed of Internet surfing activity.
Download Password manager to keep your passwords and other personal information secure and to fill web-forms automatically.
See also:
login manager
.