Handy Password 4.9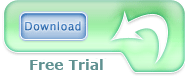 Handy Password 4.9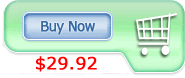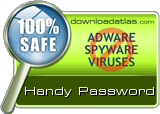 How to login your accounts safely and automatically
How to login web accounts safely and automatically? Now that the number of our web accounts is growing resolutely, this question is rapidly gaining actuality.
Today we are offered different solutions for password keeping and auto login. One of them is using a password saver built in your web browser. When you initially enter the site, it asks you if it should save your login data. The one big trouble is, this method lacks security very much. The data is stored openly in the browser without any encryption.
How does auto login work?
Handy Password manager software is the tool to help you cope with multitudes of login information to remember.
Auto login. The first time you enter the website, Handy Password memorizes your data and fills it automatically all the next times you want to login;
One-click login. Another feature, that constitutes auto login capability, is a bookmark manager. It will offer you to login your favorite websites with a single mouse click;
Strong encryption. The main advantage of Handy Password compared to a browser password saver is data protection: the program uses strong encryption to prevent unauthorized access to your data.
Learn more about Handy Password features...
Handy Password manager gives you a simple answer to the question "how to login automatically and safely?"