Handy Password 4.5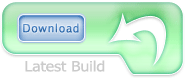 IE password manager
screenshot

Internet Explorer Password Manager
Handy Password is Internet Explorer add-ons for saving logins and passwords, filling online webforms, logins automatically.
Handy Password will help you to:
Use password keeper to login in IE
Automatically fill web forms with one click
Provide secure user authentication for multiple web services
Encrypt your passwords for personal security
Have your logins and passwords always at hand with USB flash drive functionality
Handy Password manager can appear built in the Internet Explorer toolbar or be used separately as a password organizer. Operates under Windows OS with the Internet Explorer 6, 7, 8.
Why should I choose Handy Password for managing passwords in IE Explorer?
Sometimes password manager software is considered as Microsoft Internet Explorer AutoComplete, it lists all possible matches from entries you've typed before. It should be underlined that such feature of MSIE perhaps handy, but may be dangerous. This passwords keep in separate files and malefactor can get this information without difficulties if gain access to your hard drive.
Handy Password is secure password manager for Internet Explorer and Mozilla Firefox. It saves site logins and passwords in secure database, encrypted with a 128-bit encryption algorithm. Password generator can create strong random passwords to protect your accounts.
Download Password manager to keep your passwords secure and to fill web-forms automatically.

Order IE Password Manager for only $29.92