Etrade Account Login: easy instructions about online trading
Etrade is a company that offers you financial services that include one of the biggest online discount stock brokerage service for various self-directed investors and bespoke banking product.
If you want to know how to do online trading, how to create online trading account or you have any problems with Etrade login bank (such as forgot etrade password) this article will answer all the questions that concern you.
Online trading account: how login in Etrade?
In order login in Etrade you should create an account by performing the several steps:
Choose on the main page of official Etrade web site the «Open an Account» on the upper right side of the screen.
Then choose the type of account that you prefer (if you don`t know you can read more about different types of account and select the most suitable).
According as what type of Etrade login account you choose, you need to enter the following:

Account type (individual, joint, etc.);
Existing/not existing Etrade customer;
Primary account holder contact information.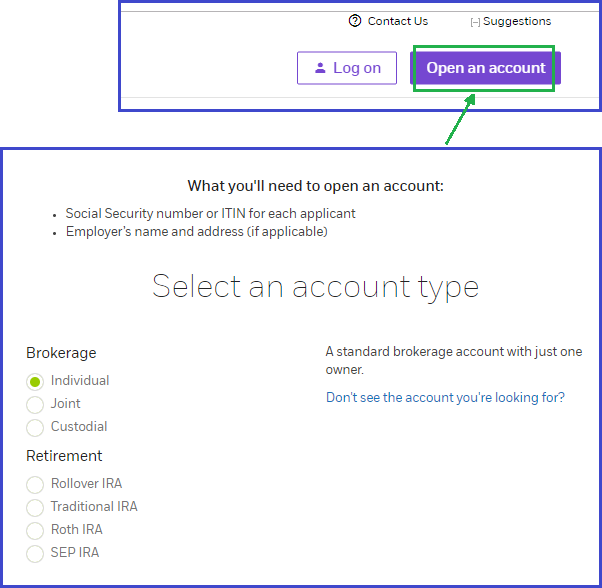 Images from us.etrade.com
Forgot Etrade password?
If you forgot Etrade password choose in the section «Log on help/options» (at the top of the screen) the title «Forgot User ID or Password», then you supposed to enter following information:
E*TRADE User ID;
Social Security or Tax ID Number;
Last Name;
ZIP or Postal Code;
Also you need to enter the title that written on the picture.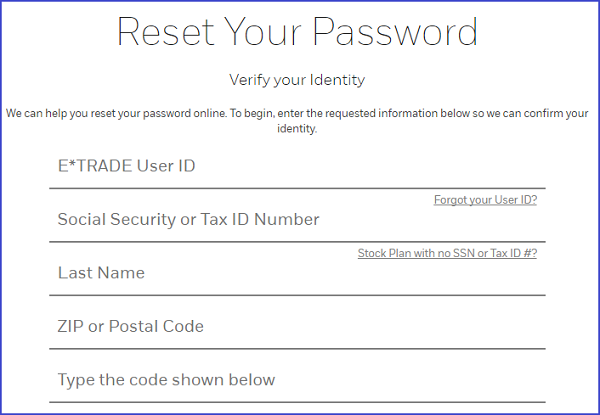 If you forgot your user ID please click at «Get My User ID» on the page of recovering password on the right side of the screen.
Etrade: do you need a help?
In case you still have any difficulties or problems with your Etrade login and online account please contact the Etrade call support by calling the following numbers (1-800-ETRADE-1 or 1-800-387-2331).
You also can ask a question online by chat: click at «chat online» on the upper right side of the screen in the section «Open an Account» and write you question.
We wish you pleasant use of online trading and good deals on Etrade!
Etrade Account Login: Login to Etrade Account with a Single Click
Login to Etrade account automatically with a Handy Password manager.
To login to Etrade account with a single click, please do the following:
Turn on Handy Password toolbar in Internet Explorer/Firefox;
Go to the www.anz.com E-trade login page;
Type in your Etrade username and password;
Click the "Save" button on the Handy Password toolbar;
Check the "Show on Toolbar" checkbox in the opened "Save card" dialog;
Press "Enter".
From now, to login to Etrade account automatically, just click on the "Etrade Login" button on the Handy Password toolbar.
Handy Password is also called a bookmark manager, because "Etrade Login" button appears on IE or Firefox browser toolbar like bookmark and contains not only filled form fields, but also a site url, so you can at once enter a site and login to it.
Read about automatic login, autosave passwords and other features of Handy Password.

See also:
Yahoo mail login
Google mail login
Bank of America online banking
Paypal login

Back to Screenshots List