Handy Password 4.9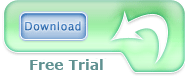 Handy Password 4.9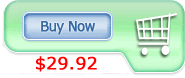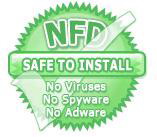 Manager of passwords and logins
It's hardly possible to memorize twenty different complicated passwords. That is why people use some methods to make managing passwords easy. The most general of them include:
Using one password for everything. This method is not very safe: if one account is broken, all the other are under great risk;
Writing passwords down. Should it be a text file on your computer or a paper sheet, this way to manage passwords lacks convenience. Hard list is easy to lose or destroy, while a text file is not very easy to use on other's computers;
Using a browser password and login manager. They are very convenient, but they store your information without any protection from unauthorized access - so anyone who uses your computer, can see it;
Special manager passwords software. These programs (e.g. Handy Password) can offer you a large set of features for your comfort and confidence. Read about Handy Password features...
Handy Password is the perfect tool if you have to remember a lot of passwords, including windows passwords, PIN codes, credit card numbers and other. Multi-user compelling interface make it a realistic password manager solution, if your computer is used by more that one person.
Download Handy Password free trial