Handy Password 4.9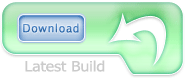 Handy Password 4.9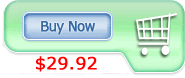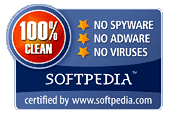 Handy Password will memorize your passwords
Handy Password manager is easy-to-use software that can memorize passwords that you use to access different accounts on the Web. While surfing Internet on a day-to-day basis, you often have to access accounts, forums, chat rooms, and blogs which require an authentication password. Thus you may have to memorize quite a number of different passwords and other personal information for filling sign-in forms, purchase orders etc.
It is good to totally rely on your memory, but occasionally it plays a trick on you and that's what they call at-the-tip-of-the-tongue phenomenon. You sure know the password, but it's just not coming to you. To avoid these and other problems, we suggest that you take advantage of Novosoft LLC's password memorizing software, Handy Password manager.
How does Handy Password memorize my passwords?
Handy Password manager creates a personal database where it saves your passwords and other personal information that you may need while surfing the Web. Every time you enter a password somewhere on the Web, Handy Password manager asks you whether you want the program to memorize the password. If you want to, then the program will save your password into the database. The next time you visit this account the password will be entered automatically.
So what are the benefits?
With Handy Password manager you don't have to memorize passwords yourself so you don't have to keep in mind all those lengthy words and numbers that you must enter every now and then while on the Internet. If your password is nothing, but a meaningless combination of digits and characters that are extremely hard to remember but awfully easy to forget, Handy Password manager is exactly what you need. With Handy Password manager, you neither have to memorize nor type the passwords, which means greater security and less exposure of your passwords since nobody can ever see which keys you are pressing.
Handy Password memorizes the passwords - you enjoy the results!