Handy Password 4.9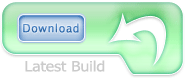 Handy Password 4.9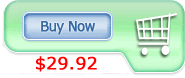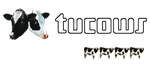 Safe password manager
Safe password manager is simply indispensable for those who have a huge lot of passwords. In order to remember them easily we are often tempted to invent week passwords, which is very risky.
Handy Password will free your mind and give you confidence that your accounts are strongly protected. Handy Password has the following features, providing password security:
Encrypted password storage. Handy Backup uses a strongly encrypted database to store passwords. The access to it is possible merely through entering your master password, known by you only;
Individual profiles and auto-locking. Each user of the computer will have his own profile in Handy Password and master password. So no one will access your data without your permission;
Random password generator. Safe password manager offers you a means of creating extremely strong passwords: you may not worry about your account protection with long random passwords;
Protection against key loggers. Auto filling web forms is the way to outsmart key loggers: you won't type any information - so they won't have a chance to steal it.
Unwanted access to your web accounts cannot threaten you with a safe password manager - Handy Password. It will save, store and manage your password in a smooth and intelligent way.
Download Password manager free trial