Handy Password 4.5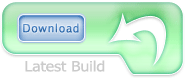 Remembering Passwords in Internet Explorer
If you use Internet Explorer and have to remember a lot of passwords, we suggest that you take advantage of our password remembering software - Handy Password. Handy Password manager allows you to remember your logins and passwords and save them to a secure database while surfing the Web with Internet Explorer.
Keeping all your Internet Explorer logins and passwords in one database brings you a number of benefits. To start with, you are free to choose the location of your database so you always know where to find your passwords, which is useful if you decide to switch browsers. Secondly, the database with your remembered passwords is protected with your exclusive password so no one can ever see or use your remembered passwords.
In addition, Intenet Explorer add-on - Handy Password manager can remember not only your logins and passwords that you type in Internet Explorer but other information as well, such as your address, credit card details, driver's license etc.
You may argue that Internet Explorer can remember your passwords without any third party software such as Handy Password manager. However, it is worth noting that passwords remembered by the browser lack security because anyone who uses the same browser can get access to your personal information including passwords and logins, while Handy Password stores all your remembered passwords in a secure database located outside the Internet Explorer directory.
More importantly, if you ever choose to switch to another browser, you can always open Handy Password database to this new browser, so you can use all your remembered passwords outside Internet Explorer.
Handy Password manager is the most reliable password remembering tool!
Try Handy Password manager on your Internet Explorer and you will soon appreciate the convenience of auto fill forms and password saving!
See also: Memorizing your passwords