Time Warner Cable Login to TWC Email Account (with Roadrunner Mail Sign In)
Time Warner Cable email login provides you a way to the world of the Internet, with media content, professional monitoring, energy management, TWC email services and even more. You may enter to TWC by using either a TWC account login or Roadrunner email log on data.
This article provides many answers to typical questions about Roadrunner email login and Time Warner Cable login, including operating with TWC account login page, restoring a forgotten password from a TWC or Roadrunner email account, and some other issues using Time Warner Cable email services.
TWC Webmail Login: An Easy Way to Sign into the TWC Email Service
One of the ways to enter to the TWC roadrunner email is to log on to Roadrunner email. In order to do this, please go to the Roadrunner webmail suite and perform the following:
Enter your complete Email Address into the appropriate field;
Enter your Password into the appropriate field;
In addition, you may select your preferred language for this Time Warner mail login;
Click at the "Log In" button below on the TWC webmail sign in form;
You will be automatically directed to Time Warner Cable email page.
 Recovering a Password from Your Time Warner Account Login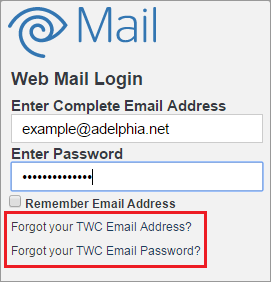 If you cannot enter to your account, firstly please choose what the problem you face?
Forgot your TWC Email Address?
Or Forgot your TWC Email Password?
Then click at the appropriate link on the Roadrunner/TWC email sign in form and follow the instructions:
Please enter your 10-digit phone number into the box appearing below;
If you still remember your current email password and want to change it now:
Choose the provider that you prefer;
Choose the "Language Preference" to change a default language for Roadrunner sign in under this account;
Enter your Time Warner Cable email address and a corresponding password;
Enter the text as it appears in the image in the area below the image (this is an anti-bot check or a sort of "captcha");
Click at the "Login" button.
If you don′t know your current email password:
Enter your TWC email address and type a text from the picture below;
Click at the "Submit" button;
Follow the instructions from the appearing Time Warner login page to obtain a new password.
Time Warner Cable Sign In to Your Account
If you prefer to enter you account by using a Time Warner Cable webmail login, just go to the official TWC email website and follow the simple instruction:
Go to the section "My Account";
Enter your Username and a Password.
In case you have any problems with TWC email login, for example if you cannot sign in because you forgot a password, then choose a problem that you face on the right side of the My Account Section.
Select either "Forgot Username" or "Forgot a Password", and then enter the following information (depending on which type of problem you face):
Username;
Email Address;
Zip Code;
Phone Number.
After filling all required fields, click "Continue" and continue to follow the instructions.
Time Warner Cable Email Login: Create an Account
If you still have no Time Warner Cable email log in data, you need to create an account to start using a TWC or Roadrunner mail sign in. In order to do this, please, go to the section "My Account" and do the following sequence of operations:
Select "Register for a TWC ID";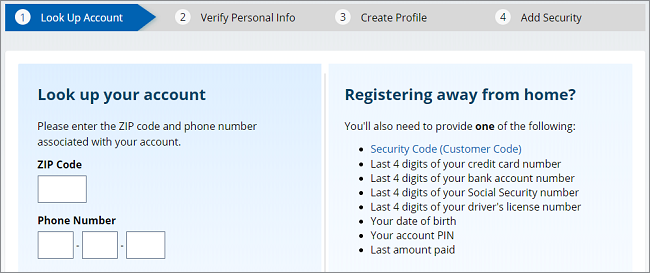 Images from webmail.RoadRunner.com
Please enter your Zip Code and Phone Number and click "Continue";
Then verify your personal information;
Create your Profile and add security options provided by TWC mail login page.
Time Warner Cable Login and Roadrunner Email Help
If you still have any questions or experience some troubles with your Time Warner Cable account login when signing into TWC or Roadrunner email service, please make a contact with the Tech Support system of Time Warner Cable email customer service. You may do it in several ways.
Firstly, you may ask for help from a TWC Virtual Assistant in the "My Account" section.
Otherwise, in the section "Contact Us" you may chat with the TWC ID Assistance by entering your Email Address or Zip Code/Phone number.
Finally, you can just call the Tech Support by a phone (1-800-892-4357) listed on the official site.
We wish you for pleasant net surfing with an assistance of your personal Time Warner Cable account!
See also:
How to login Hotmail
How to create a PayPal account
Login Bellsouth account
Juno email login