Lycos Mail sign up: easy instructions
Lycos is one of the most famous platform, where you can find practically all that the Web could offer. Lycos.com is a place for searching information in the internet, also access to the free online games, lycos mail, different videos and movies, flicked through the news, weather and more other various things. Moreover Lycos allows you to build free websites and be your own master in a web design. If you want to be a part of word lycos system, this article will helps you to take a first step – create a lycos mail login.
Lycos Mail sign in
In order to sign in to Lycos Mail you need to enter your personal data, such as:
Member Name (in the form of «myEmail» or «myEmail@myDomail.com»);
Password.
If you forgot the password click at «Forgot Password?», then enter your Member name Or E-Mail and restore password.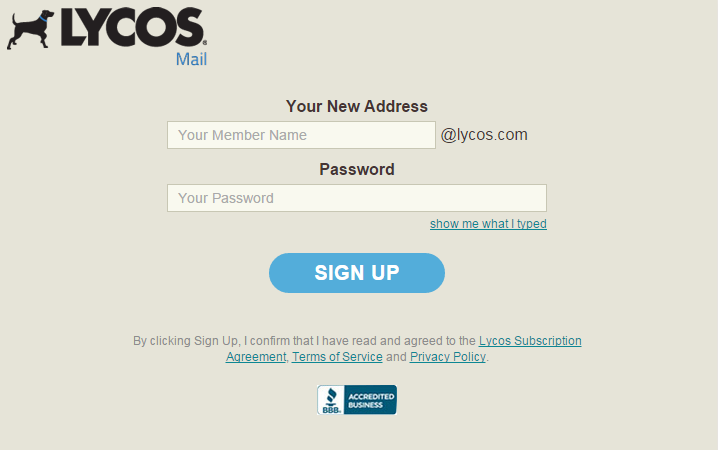 Images from mail.lycos.com
Sign up for Lycos Mail
If you are a newcomer, create a Lycos mail login, in order to perform this task you need to follow instructions below:
Choose the type of mail login that you prefer: sign up fo free or upgrade to plus.
Sign up fo free: provides you with memory of 3GB, no opportunity with Inbox Ads and do not allows you Pop3/IMAP Access
Upgrade to plus: provides you with 5GB storage, opportunity with Inbox Ads and Pop3/IMAP Access
Enter the personal data such as:

Member Name or Email;
Password.

Click at «Sign up».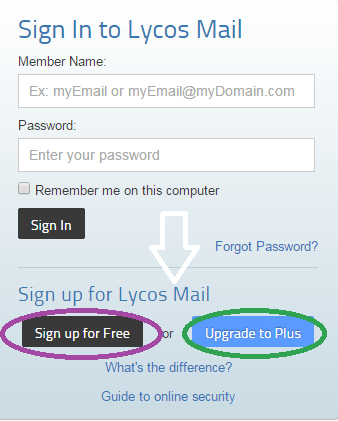 If you have any questions or face any problems click at «Help» at the bottom of the screen and then choose the matter that bothered you. Here you can submit a request, read more about Lycos Customer Service Center and find the answers to all questions that you interesting in.
We wish you pleasant use of Lycos Mail!
See also:
German Bank account
Swiss Bank Account