Handy Password 4.9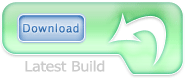 Handy Password 4.9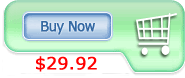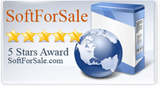 Handy Password Manager Features
Here is the list of Handy Password Manager features - a short review of them. If you want to learn more about each feature, click on it and go to the corresponding page.
| | |
| --- | --- |
| | Password Storage: Handy Password can securely store useful information that you use each day while surfing the Internet such as logins, passwords, personal data, links, web addresses, bookmarks and so on. |
| | Multi-user password database: It allows multiple users to access to corporate passwords database. Handy Password can be used in a corporate environment. Your company employees will be able to log in to corporate accounts without knowing account passwords. |
| | Portable password manager: Installed on a USB key or any other portable device, Handy Password can be used on any PC you are working at without installing the program on this machine. |
| | Password manager flash drive - Handy Password is an extremely mobile application. You can keep all your passwords on a USB flash drive and use them on any computer you happen to work at the time. Handy Password will be with you no matter where you go! |
| | Database on the Email Server: The ability to store the Handy Password database in the email account. This option gives you a chance to work with Handy Password on any computer and not only your own PC. |
| | Password Keeper: Handy Password manager remembers all your passwords, logins and other personal info and stores it in encrypted database. You won't need to copy the information and save passwords manually. |
| | Auto fill forms: Handy Password is a form filling software with an "auto fill form" function to facilitate filling of different web forms. The "auto fill form" function allows you reduce the time needed to fill forms on the Web. |
| | Automatic Login: This function is very useful for managing your web accounts because you don't have to click log-in and submit buttons - the application will login automatically. |
| | Browser toolbar - Firefox and IE: With Handy Password toolbar you can manage passwords&logins through Internet Explorer or Firefox. |
| | Bookmark Manager: Handy Password is not only a password manager software, but also a bookmark manager. It allows to login to site just by pressing a bookmark. |
| | Random password generator: You can create a lot of passwords not by yourself, but by strong random password generator. |
| | Password Security software: Different methods of your personal data protection and security in Handy Password, including 128-bit encryption algorithm and auto-lock protection. |
| | Time Saving With Password Manager: Handy Password saves your time by automatically filling web-forms and makes your internet-surfing more pleasant. |
| | More Useful Features of Secure Password Manager: |
Templates for storing information: The basic information for keeping and protecting by Handy Password may be filled in special templates.
Systematization of personal information into groups for easy data operating: You can create folders in the folders tree and move the cards with your data between folders.
Clear fields feature: Allows clearing web form fields in one click.
Drag&drop function: For filling long registration and checkout forms.
Ability to use Handy Password for more than one account: You can create Cards Files with your personal data inaccessible for other people.
Searching for saved information by keywords: Finding any card details by a single word.
Hot keyboard keys: You can manage Handy Password software on Internet Explorer/Firefox by means of keyboard.
Personal data printing.
Password Manager is also called Password Organizer.
Download Password Manager and be pleased with using it.
Password Management Software
Handy Password manager is password management software that allows you to enter all your passwords anywhere on the Web with just one mouse click. If you have to enter numerous passwords while surfing the Web, you are sure to appreciate our password manager software, Handy Password.
This password management software greatly simplifies the process of authorization on the Web since you don't have to type your passwords manually. Instead, you can apply the auto fill function of Handy Password manager. This function makes sure that whenever you enter your account, your login and password fields are filled out and submitted automatically.
Other features of our password management software include easy access to your favorite Internet pages via grouped bookmarks that are added to your browser toolbar, personal database where all your private data are securely stored, the form filling feature that allows you to fill out and automatically submit extended forms; as well as other features which will greatly elevate your web browsing experience.
With the Handy Password software you can access you personal database from anywhere in the world as it can be saved to your mailbox and opened at any time from any location. To do it, you don't even need to enter your mailbox. Instead, you can launch Handy Password manager and automatically transfer your database to a local computer. This will only take a few seconds to do and you are all set for entering you accounts, making Internet orders and doing other stuff that requires your personal details.
If you are looking for reliable password management software - Handy Password is the optimal choice!