Handy Password 4.9 USB Edition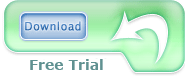 Handy Password 4.9 USB Edition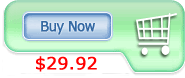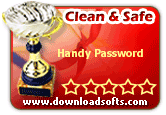 Password manager flash drive
Password manager flash drive is handy software to store all your personal information including site logins, passwords and favorites.
Handy Password manager designed for automatic login.
USB password manager provides a set of advantages:
Unsurpassed convenience: You remember only one password, program remembers all others
Portable: Use program on any PC at home, in office, in internet-cafe or any other place
Safe: Your sensitive data is always with you on a USB flash drive
Secure: Passwords are encrypted, after USB removal all traces will be deleted
Portable password manager works as toolbar for Internet Explorer from version 6.0 and Firefox from version 1.5.
Portable password keeper also includes special features. It has powerful random password generator, auto-form-filler, bookmark manager, online password storage and all features necessary for password manager flash drive.

Download Password manager free trial - Password manager flash drive.