Handy Password 4.9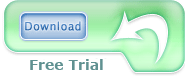 Handy Password 4.9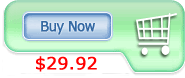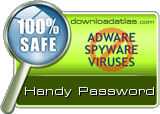 Password keeper
Password keeper allows you to store logins and passwords to e-mail accounts, Internet-shops and forums on local PC or store passwords online.
Password software does more than perform password saving automatically once you fill and submit username and password. Password storage software will fill and submit personal login data automatically once it will be necessary.
In contrast to browser automatic password saving option, Handy Password manager guaranties password security. Your data couldnít be stolen because:
Logins, passwords and other personal data are protected by 128-bit encryption;
Another user of the same PC have no open access to use your passwords;
You donít have to type your login data at all.
Password manager also has many additional functions such as remember passwords plug-in for Internet Explorer and FireFox, password generation and saving Favorites necessary for up-to-date password keeper.
Download Handy Password free trial - Password keeper