Handy Password 4.9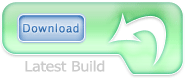 Handy Password 4.9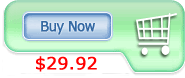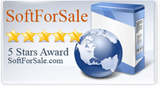 Online password database - keeping database on the Email Server
Handy Password manager allows you to store the database with your personal information not only in you PC, but the email server as well. When you first install the program, Handy Password manager will inquire you where you would like to keep the database with all your logins, passwords and other personal information. You can keep the database locally - that is in your home/work PC, or save it to the email server. If you save the database to the email server, you will be able to use Handy Password manager not only on your local computer, but on any computer with the Internet connection. Thus you will be able to enter automatically into all of your accounts and fill in login and password fields the same way you do it on you local PC.
How It Works
Windows password storage allows you to export your local database to the email server of your choice or create a new database and save it to the email server. To do it, you need to first of all specify which email server you are going to use and some of its settings such as POP3 settings.
Then you upload your database to the server and get a notification letter informing you that your database has been successfully saved on the email server. Now you can download your database to any computer where Handy Password manager is installed and enjoy using Handy Password manager just like you do it at home. If Handy Password manager is not installed, you can always download it from the Web.
With the installed application and the database in place, you can start working with Handy Password manager the way you are used to it without any restrictions.
Obvious Benefits
If you have already appreciated the helpfulness of our password manager - Handy Password, and know what a convenient tool it turns out to be, you may be looking for ways to use it anytime you surf the Internet. The database on the email server feature allows you to use Handy Password anywhere - at home, work, college, Internet cafe or your friend's house. All you have to do is to download the database from the email server and install Handy Password manager. It will only take you a couple of minutes before you can start using the password manager.
Enjoy Handy Password manager ANYWHERE in the world - it makes Internet browsing easier!
Download password manager and keep your personal info database on email server.