Handy Password 4.9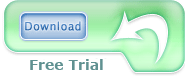 Handy Password 4.9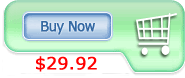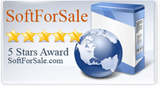 Windows Password Storage
Windows password storage is the location where you keep your passwords from email clients, ICQ, MSN, Word, Excel and zip encrypted documents.
Handy Password is the software that will let you have as strong passwords as you want and be not afraid of forgetting them.
It is able to save your data from Windows forms and fill it automatically, when you need it. Below are the main benefits of using Handy Password for Windows passwords storage:
No access to your data without your permission. All data is strongly encrypted and protected with a password (specified by you);
No need to remember all the passwords. The program will do it for you so you only have to remember your master password;
Auto filling forms. Once Handy Password database gets your data, it can fill it automatically;
You can keep your data on your hard disk, or use an online password storage.
Handy Password has a great number of additional features to manage your web and other passwords, and provide you with a reliable Windows password storage.
Download Handy Password free trial - Password storage