Handy Password 4.9 USB Edition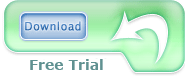 Handy Password 4.9 USB Edition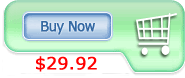 Portable password keeper
Portable password keeper is an easy-to-use USB compatible application for secure storage of passwords, favorites and other personal information.
Handy Password manager keeper works as toolbar for Internet Explorer from version 6.0 and Firefox from version 1.5.
Take a look at the benefits:
Unsurpassed convenience: Program saves and auto fills passwords in one click
Mobile: All the critical information is on your USB flash drive and can be used on any PC
Safe: You have to remember only one master password all others will be saved automatically
Secure: If you lose USB key no one can access your data, because database is encrypted with 128-bit algorithm and could be accessed only after master password submission.
Password manager flash drive allows rich set of options to increase password security. Strong random passwosrd generator, one-click access to favorite websites, auto fill forms, multi-user password database, many other features useful for portable password keeper.
Download Password manager free trial – Portable password keeper.