NetNation Sign In and Create Bank Account Hostway Login Webmail
NetNation Account Manager login is a starting point in a web hosting, ecommerce and other online internet services.
Because of the merger NetNation and Hostway sitemail, all the operations with account now available on the Hostway webmail site. So, such operations with your account as restoring access and login available on NetNation website, but if you want to create a nre account, you need to go to the Hostway login page.
NetNation Account Manager Login: Access to your account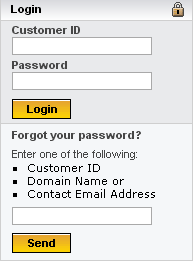 In case you want to sign in your NetNation Account, you need to go to the Account Manager NetNation website and enter the following information:
If you forgot your User ID or Password enter in the box bellow of appropriate title your Customer ID, Domain Name or Contact Email Address and press "Send".
Save you still have any difficulties, you may write a question and contact the Tech Support Team of NetNation by email support@netnation.com.
Image from netnation.com
NetNation | Hostway: create a new Account
If you are a newcomer in webhosting and want to create a new account you need to go to the Hostway webmail login website and follow the instruction bellow:
Choose the type of Hosting Solution that you prefer;
You may also compare plans and solutions;
Then click at "Start ...";
Press "Sign up now";
In order to search (you domain name type it in a appropriate box and click at "Search" (if you want to Register a new domain name);
You may also use a domain name that you already own, type it in the box and press "Continue";
Type your Domain Transfer Authorization Code;
Then complete the registration and type the data of your bank card.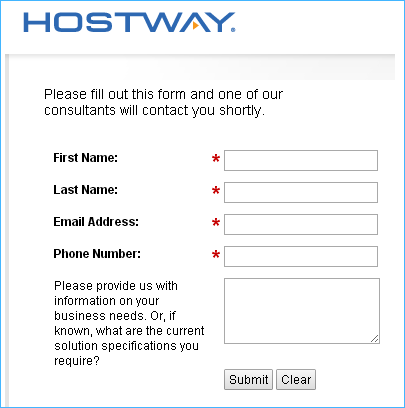 Hostway login: need a help?
If you face any difficulties with registration of your account, sign in or other problems, you may contact the Tech Support Team of Hostway. In order to do this you may follow the several ways. It is possible to ask a question hat bothering you by email: click at "email us" at the top of the site, then enter the following information:

First Name;
Last Name;
Email Address;
Phone Number;
Information about your business needs;
Then press "Submit". Moreover Tech Support may helps you by phone listed on the website (1.866.467.8929).
Image from hostway.com
See also:
Omnis account manager login
ReadyHosting mail login
Z-Host member area login