Handy Password 4.9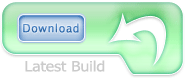 Handy Password 4.9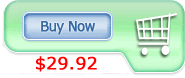 Network Password Manager – Handy Password
Network password manager – Handy Password – allows to organize access to a password database from multiple computers across the network. This feature contributes greatly into effective and secure enterprise password management system and provides all the company employees with the ability to enter the corporative accounts while retrieving account information from the a multi-user password database over the network.
The useful features of our enterprise password manager software:
Storing all corporate passwords in one protected database.
Multiple users working with the same passwords simultaneously.
Network password management - easy password sharing.
Workgroup access principle.
Automatic login to corporate accounts.
Network password manager will perfectly meet the needs of password management in both a corporate and home network: the software delivers the convenient and secure way of a password sharing.
Download Handy Password – network password manager for home and business. Free 30-days trial!