Handy Password 4.9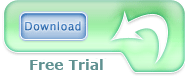 Handy Password 4.9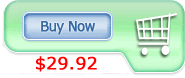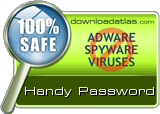 Web form fill
Web form fill in Handy Password manager allows you to fill web forms automatically and to login automatically to different sites, including web-mail servers, online banking accounts and others. Password autofill feature is useful to login automatically to your favorite sites using our form filling software.
Reliable data storage. With web form fill software your most valuable information couldn't be stolen or lost. All inforamtion is stored in unbreakable database protected with the master-password. Password manager can auto fill forms and passwords so you don't have to type passwords at all. Keylogger will not be able to steal any of your passwords too;
One click authorization. Web form fill software saves login and password when you type them for the first time, then program will fill login and password fields automatically;
Form filling software. You have to fill information in this form filling software once. When you want to fill web form you have to click Fill button and program will do it automatically.
Web form fill operations are easy and effective with Handy Password! Download Handy Password form filler software free trial to take advantage of password autofill and automatic web form fill.
Download Password manager free trial.