Handy Password 4.9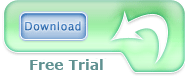 Handy Password 4.9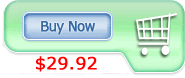 How to save passwords in IE8?
If you reckon remembering a big pile of passwords a waste of efforts, you most likely would like an opportunity to save passwords. In Internet Explorer 8, like in most web browsers, this convenient feature is fulfilled. But despite the simplicity and convenience of a browser password saver, it unfortunately lacks security.
Handy Password manager is a good alternative to saving passwords in IE8 browser. It can work as a toolbar for Internet Explorer and has several significant advantages compared to a browser password manager:
Encrypted data storage. Unlike a built-in browser manager, Handy Password protects your information with a strong encryption algorithm and master password, known by you only;
Random password generator. You can take advantage of the most strong passwords since you won't have to remember them: Handy Password will create them for you and change them regularly, if you wish;
Multiple additional features like bookmark manager, multi-user interface and many other, will deliver a comfortable and secure way to save passwords in IE8.