Handy Password 4.9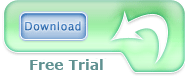 Handy Password 4.9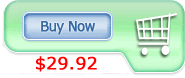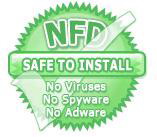 Internet password security
Internet password security is extremely important for safe internet surfing. Most people today have numerous accounts on different websites. Whether it's a site you need for work or a social network you need a strong password to keep your data safe.
As a way to get a high level of security, there is a special helper - Handy Password. It is a convenient, easy-to-use and secure password manager. The usage of the program is simple: you create a card for each site, and Handy Password memorizes your information and fills it in a web form automatically.
Internet password security with Handy Password is a reliable option due to the following reasons:
Your passwords can't be stolen by a keylogger. The program auto fills web forms, so you don't have to type them;
You can use a random password generator. Handy password can generate unbreakable random passwords for you. You will have to remember only one master password to have access to all your cards;
The data are stored in an encrypted database. 128-bit encryption protects your passwords from unwanted access;
You can use the special auto lock feature. The program will be locked over a set period of time.
Handy Password has strong methods to provide you Internet password security. As it is truly the most important thing while using the Internet.