Handy Password 4.9 USB Edition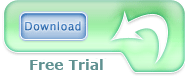 Handy Password 4.9 USB Edition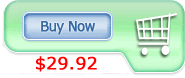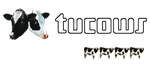 Password Toolbar
With help of password toolbar Handy Password, you can use all the basic functions without even launching Handy Password. You can easily use all features of the password manager through the browser window.
Here is a list of useful features available with password toolbar:
Save personal information;
Save completed form fields;
Automatic form filler;
Open favorite web pages and enter accounts with one click;
Save and fill passwords an logins;
Generate strong passwords;
Online search.
Handy Password works smoothly as Internet Explorer toolbar and Mozilla toolbar. It is integrated into both browser interface and can greatly improve your Internet browsing experience.
Browser toolbar Handy Password allows opening your favorite pages in just a single click. Just select a bookmark that appears on the browser toolbar. You can manage bookmark categories on the toolbar.
Handy Password toolbar is highly intuitive and quite user-friendly application. It adds several useful features to the browser, allows you to save a great deal of time and improves the quality of your Internet browsing experience.
Download Password manager free trial - password toolbar.