Adelphia Webmail: Email Login and Easy Access
Adelphia email was one of the services from Adelphia.net which is a very useful internet platform that provides latest news, entertainment, video, online shopping and other interesting things Because of the merger with TWC and Comcast, Adelphia.net no longer exists.
This article will help to enter your Adelphia.net account through Roadrunner mail and solve the various problems.
We remind you that it is not possible create new Adelphia.net addresses any more. The reason is that company merged with Roadrunner. Also all the settings in Adelphia email account must be done through the Roadrunner webmail.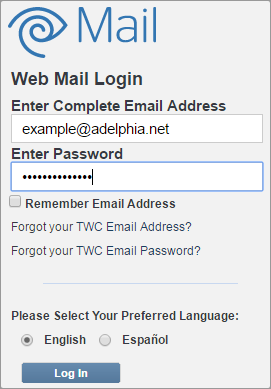 How to create an account in Adelphia mail (now become Roadrunner mail)
In order create an account you need to go to the Roadrunner login page and enter your complete email address and your password. Then press "Log in" to sign in. There is also another option now to create an account: you may do it with the help of Comcast.com login in case you want to become a part of webmail system.
Adelphia webmail: how log in your account
In case you already have an Adelphia email account and want to login in it, you may do it through Roadrunner by entering the full email (example@adelphia.net) and password. After this you will receive an access to your account and all your private information.
Adelphia email: reset the password
If you have account in Adelphia, but do not remember your password or email address, you may restore through Roadrunner also. In order to do this, click at "Forgot Email Address/Password" on the official Roadrunner page and enter your 10-digit phone number in the appropriate box.

Images from timewarnercable.com
See also:
How to login Hotmail
How to create a PayPal account
Login Bellsouth account
Juno email login
Sign in OneDrive account