Handy Password 4.9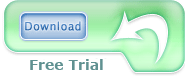 Handy Password 4.9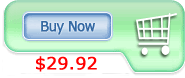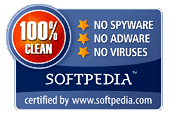 Online password manager
Online password managers are a great help to active Internet users. "Enter your password" - one can encounter these words an innumerable amount of times a day. It surely is not an option to use the same password for every account. And if so, one will need a convenient and reliable password manager.
Handy Password is the software that will set you free from remembering multiple passwords and save you a lot of time filling web forms. Among the most useful functions of Handy Password are:
Online password manager. Handy Password saves your passwords and logins to an encrypted database. You can create a card for the site in the programs interface or let the program memorize your data in the online mode;
Form filler. No need to fill web forms manually - the program will remember it first time you enter the site and then fill forms automatically;
Password generator. Handy Password will generate strong random passwords for you to raise the level of password security. The only password that you need to remember is your master password in the program;
USB password manager. If you need a portable online password manager - Handy Password USB is an option. The program is installed on the USB key and you can take all your passwords with you wherever you go. Unless you lose it, you can be sure that nothing will happen to your passwords.
Download Handy Password free trial - Online password manager