Handy Password 4.9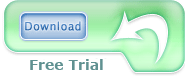 Handy Password 4.9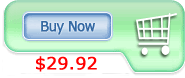 Password and login manager program
Password and login retention software is something really necessary, when you have a large number of web accounts, containing important information. Handy Password is an easy-to-use program, designed for Windows computers and Internet Explorer or Mozilla Firefox browsers.
Handy Password manager has developed many useful features, which will free your mind from multitudes of passwords and logins to remember and protect your accounts from unauthorized access:
Online password saver and auto login. The program will save your data, when you first enter the site, and fill the web forms automatically all the next times so that you don't have to keep your data in mind, and your password or login won't be stolen by a key logger;
Auto filling registration forms. You can create a card, containing the sample information, and the program will auto fill all the specified fields on the registration form;
Random password generator and other useful features.
Download Password manager - an effective tool for password and login management.