Handy Password 4.9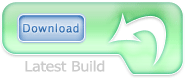 Handy Password 4.9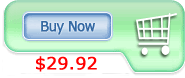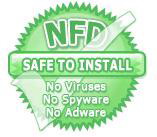 Internet Explorer Add-ons
If you're looking for Internet Explorer add-ons, you should take a look at Handy Password.
Password manager software is among most useful Internet Explorer add-ons. It works as a browser toolbar. It can save your passwords and next time you enter the site fill them automatically.
Of course built in Internet Explorer Password manager can do it too. But Handy Password has a number of additional advantages for working in the Internet:
Usability. The program can be used as a toolbar in your browser, or if you don't want it you can easily open bookmarks in its interface;
Reliability. Handy Password uses 128-bit algorithm encryption to store all data and protects them with a password known by you only. It also creates unbreakable passwords to keep your info safe. You don't need to print passwords - so keylogger can't steal them;
Variety of features. The password manager features a lot of nice functions, such as saving links to websites, saving and protecting other than web information: PINs, phone numbers, addresses and so on. Handy Password also allows you to auto fill forms and clear them in one single click.
Password manager works for Windows 2000/XP/2003/Vista, has a great integration with Mozilla Firefox and is among the most needed Internet Explorer add-ons.