Handy Password 4.9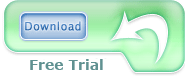 Handy Password 4.9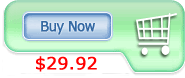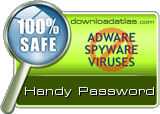 Protect Personal Information with Reliable Software
To protect personal information it is necessary to use reliable password manager software instead of simply saving your passwords and logins with browser. Password manager allows you to save logins and passwords automatically and then auto fill them when you enter password-protected account online. Program can also fill personal information into registration and other web-forms automatically.
Features. The program allows to use a system of cards and notes to store and automatically fill personal information. Handy Password can work as a panel for Internet Explorer and Firefox browsers. If you do not like browser toolbars, you can send program to tray;
Simple interface. The program is simple to use for a beginner users. Flexible interface settings allow you can turn off unused functions and customize the appearance of the application;
Protection. All passwords and usernames are stored in an encrypted database to fully protect personal information. Password database is protected by master-password. That is why breaking a base becomes very problematic.
Take advantage of password manager Handy Password to completely protect personal information.