Handy Password 4.9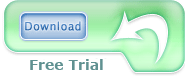 Handy Password 4.9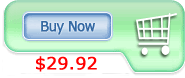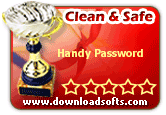 Save passwords online with Handy Password
Save passwords online is a perfect alternative for try to keep them all in memory, writing down to some papers or notes or keeping your passwords in one text file to avoid forgetting them. The usual number of unique password today is about 10+ and this number is growing.
Save passwords online allows you to export your password database to selected email server. Or you can save your newly created database straightly to email server of your choice. To do it you need to specify email server and set up POP3 settings.
Handy Password manager software allows you to save plenty of precious time and improve password security, because this program can help you to store passwords in encrypted email server storage. Password keeper will automatically save password when you enter website or your account and than will fill password and login fields automatically. Handy Password can also save passwords to local PC and USB flash card.
Both ways have certain advantages:
Save database on local computer in a very secure and effective way, with only one master-password to remember;
Save passwords on USB flash to use one password database both at home and on office PC.
Handy Password is simple and easy-to-use even for beginner to save passwords.