Update Settings Window
In this window you can change your Handy Password update settings.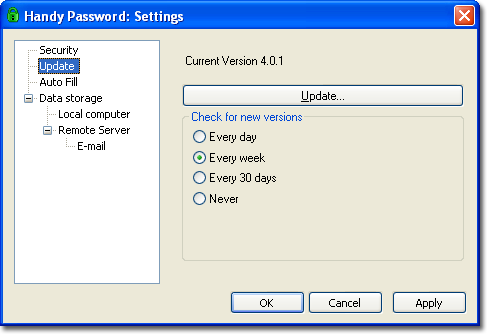 It has the following elements:
The "Update" button - Using this button you can manually check whether a new version of Handy Password manager is available and update it if needed.
To define the update period, please check the "Check for new version every.." radio button group.
If you select "Never", Handy Password will not check for a new version automatically.
AutoFill: Saving and Filling Forms Automatically