Handy Password 4.9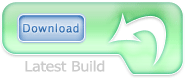 Handy Password 4.9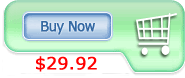 Save passwords, login to sites and email services automatically
Today it's not uncommon to have a great deal of logins and passwords to remember: email logins; site logins; webmail logins; etc. How can anybody remember all these passwords?
How can I save site logins and passwords?
A password manager software comes to the rescue: it will save your website logins and store them in its database. Later, when you need to login to a site or an email service, one just needs to go to the site, and press the "Save" button.
How do I use saved site logins and passwords?
To login to a site or an email service automatically, first, one needs to check the "Show on Toolbar" checkbox, when saving a login, so that a saved login will be placed on the IE toolbar. Second, you need to simply click on the bookmarked card.
What does Handy Password manager have to do with it?
You can save your site login and password to a card, place it on the Handy Password toolbar, click on the card button and login to your site automatically.
Download Password manager
to save your site logins and passwords to login to web sites automatically.