Handy Password 4.9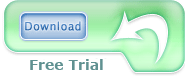 Handy Password 4.9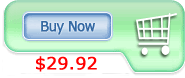 login Manager to Save Time on Account Access
Login Manager is one of the most important functions of password manager Handy Password. Auto login feature is quite convenient for managing your account access and improving password security. No need to fill password and login fields as well as click login button to access your account - the program will login you automatically.
For example, you have to enter your forum account. Usually, you would have to open the login page of the forum, type login and password in appropriate fields and click submit. With our login manager, you will only have to choose account you want to use from the card list. Handy Password manager will open the page, auto fill forms and perform automatic login website.
Advantages of Handy Password login manager:
Reliable: improves security because it saves passwords to encrypted database;
Effective: allows you to store as many different passwords as you have to;
Time saving: login manager allows you to save time on account accessing;
Easy-to-use: you don't have to remember passwords, they are saved automatically.
Handy Password submits login and password automatically no matter where are you in the Web. With the automatic login feature, it is quite easy to access sites with just one mouse click, save both your time and effort, and improve the security of your web surfing.
Download free trial - login manager