Personal Information: Storing and Filling Forms
"Personal info" form contains common data of a user such as name(s), addresses, working status, credit cards information and so on. When you create a new card database the program notifies you about empty Personal Info form.
To fill the form, please go "Service" --> "Personal Info:" in the Top Menu of the Main window. Fill in sections you would like to fill in automatically future: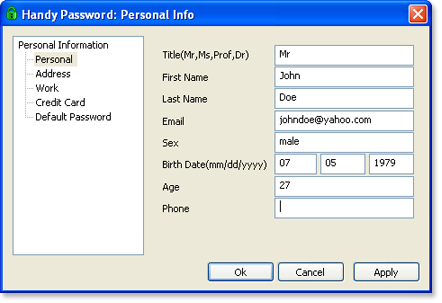 To fill web-forms with personal information, just click on the "Select" button near the "Fill" button (a small downward arrow) and select "Personal Info":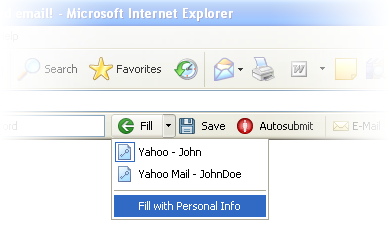 If on-line form contains fields matching Personal Info fields, they will be filled in automatically.
Read How to Use Password Generator
---