Handy Password 4.9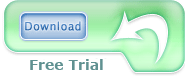 Handy Password 4.9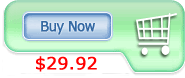 Password saving with Handy Password
Password saving is very important part of overall data security no matter whether it is personal or corporate data security. Especially important to decide how to protect passwords, when it comes to save 20+ passwords to different email accounts, forums, online payment systems and so on.
Writing passwords down to some kind of notes is not comfortable and secure, you can lose them or someone can read them occasionally and use to steal your personal information. It is also hard or even impossible to remember so many unique passwords.
Saving passwords in one file is not a good idea, because hackers can steal your entire passwords database.
The perfect way to manage all your passwords is to use Handy Password manager software. This program gives you ability to save passwords automatically when you register or enter the site for the first time and then fills password and login fields automatically. Isnít it very useful feature answering this how to remember passwords questions?
Handy Password keeps passwords in encrypted database:
You can save passwords online using email server to store passwords. It allows you to use passwords and favorites on any PC where program installed;
You can store passwords on a local computer, remembering one master-password instead of dozens;
You can store passwords on USB key also and use your entire database on any PC, when traveling or visiting internet-cafe.
Handy Password is simple and easy-to-use even to beginner for password saving. Moreover, all your passwords are stored in highly encrypted database, so you can be sure that your information is reliably protected from unauthorized access.