Handy Password 4.9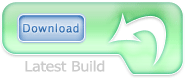 Handy Password 4.9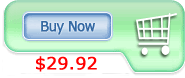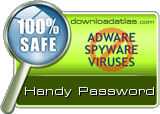 Handy Password - Corporate Security Password Manager
Handy Password is a corporate security password manager which allows you to keep all you business passwords secure. When you have created a corporate password database, you can create a user account to access this database. After that you can distribute the user password among your company employees allowing them to access corporate accounts, with Handy Password manager filling login and password fields for them. The employees will be able to see all the account information in account cards, except for the passwords.
With the corporate password manager - Handy Password, you get the following benefits:
Effective and secure administration of company passwords
Secure multi-user access to company passwords database
Instantaneous login to all corporate accounts
No need to change all account passwords, only one database user password
No stolen or compromised passwords
No information leaks
Handy Password manager realizes the cutting-edge technology of business password management:
Variety of password user privileges
Login to corporate accounts with administrator password
Login to corporate accounts with user password
Total password administration and security
Handy Password manager paves the way for more corporate account security and effective enterprise password manager with such powerful features as:
Instant account login
Automatic form filling
Secure password generator
Installation to USB or another portable device
Read about other features of the corporate password manager or download it now to get maximum benefits for your corporate accounts security and management.