Handy Password 4.9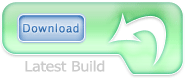 Handy Password 4.9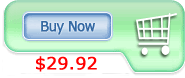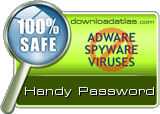 Windows 7 Password Manager Software
Windows 7 password manager – Handy Password – is a comprehensive tool for saving, storing and protecting passwords both for home users and enterprises. It can set you free from remembering multitudes of passwords and yet make sure all of your accounts are protected with extremely strong passwords.
Handy Password manager is a simple password manager with the following features to bring you convenience and security:
Handy Password manager can work not only on a PC, but also as a portable USB password manager, which you can take with wherever you go.
The software can work with Mozilla Firefox and Internet Explorer browsers, and supports Windows 2000/XP/2003/Vista/7 operating systems.
Download Handy Password manager for Windows 7. Free 30 days trial!