Handy Password 4.9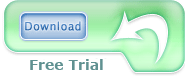 Handy Password 4.9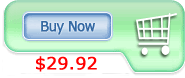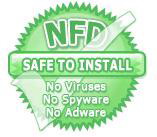 How to save passwords with Handy Password
How to save passwords? It becomes hard to remember unique passwords when you have more than 15 different accounts, which you use every day. However, when you try to write them down you can lose them even more easily, than forgetting them. Storing passwords in one file is too dangerous, because criminals can steal your entire passwords database in one turn.
The best way for saving passwords is to use special password manager software Handy Password. It is easy-to-use even for novice PC user and allows you to save and storage passwords automatically in secure encrypted database.
With this save passwords program, you donít have to remember passwords. Handy Password will do it for you and will fill passwords automatically when you go to your account.
Handy Password manager can keep passwords:
On USB flash card, this is perfect in journey or to use your passwords on any occasional PC;
You could save passwords online on email server and use password on any PC where program installed;
On your local PC, where your passwords will be completely protected from unauthorized access.
Handy Password manager works as a toolbar for Internet Explorer and Mozilla Firefox. Moreover, program is stable with different operating system settings under Windows 7/Vista/XP/2000.
With Handy Password, it will not be a problem how to save passwords.